Ready for service!
5 Bulls for fall breeding programs
Thank You to The Lee Ranch, Jeff and Meredith Drees, Jim Bettenbrock and OSU for helping us relocate some great cows!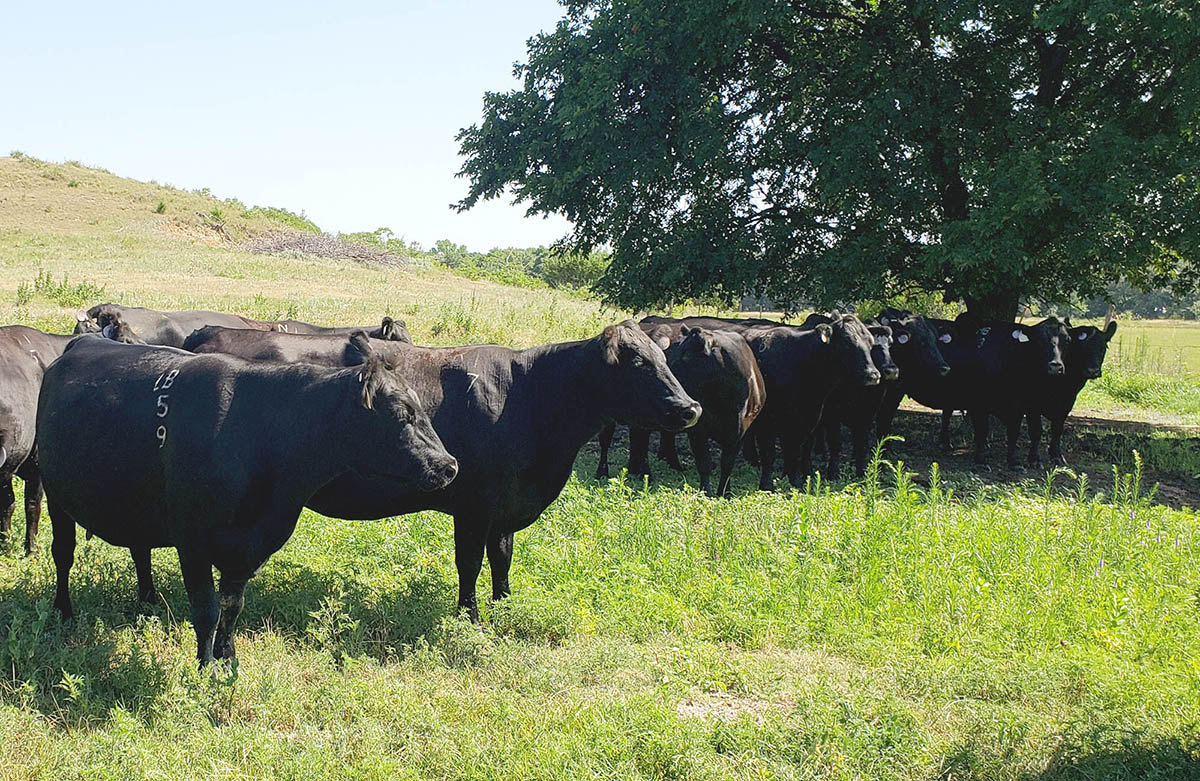 29 Fall Bred Cows
Age 2-12, Price $2,500-1,250
40 fine examples of Green Garden cows with plenty of calving years in their future!
We are making way for the next generation and just have to let these girls go.
Predictable Genetics from start to finish with Calving Ease, Marbling and Feed Efficiency
Cows With Calving Dates and Sires
We have the ultrasound data from our 2017 Spring Yearling Heifers.

Green Garden Carcass Results for 2017
Green Garden Angus

Quality Grade

# Head

% Grade

Prime

26

37%

Choice/+

36

51%

Choice -

7

10%

Select

1

1%

Standard

0

0

Total

70

CAB+

62

89%

Sire breakdown on Carcass News page