Celebrating Our 90th Anniversary!
64th Annual Production Sale will be April 4th at Lorraine Ks
Sale Catalog now online here: Green Garden Angus Sale Book
Sale will be online at https://cci.auction/orgs/83/auctions/2408 Please Register by Friday April First.

Featuring a Full Brother to Gardens Opus.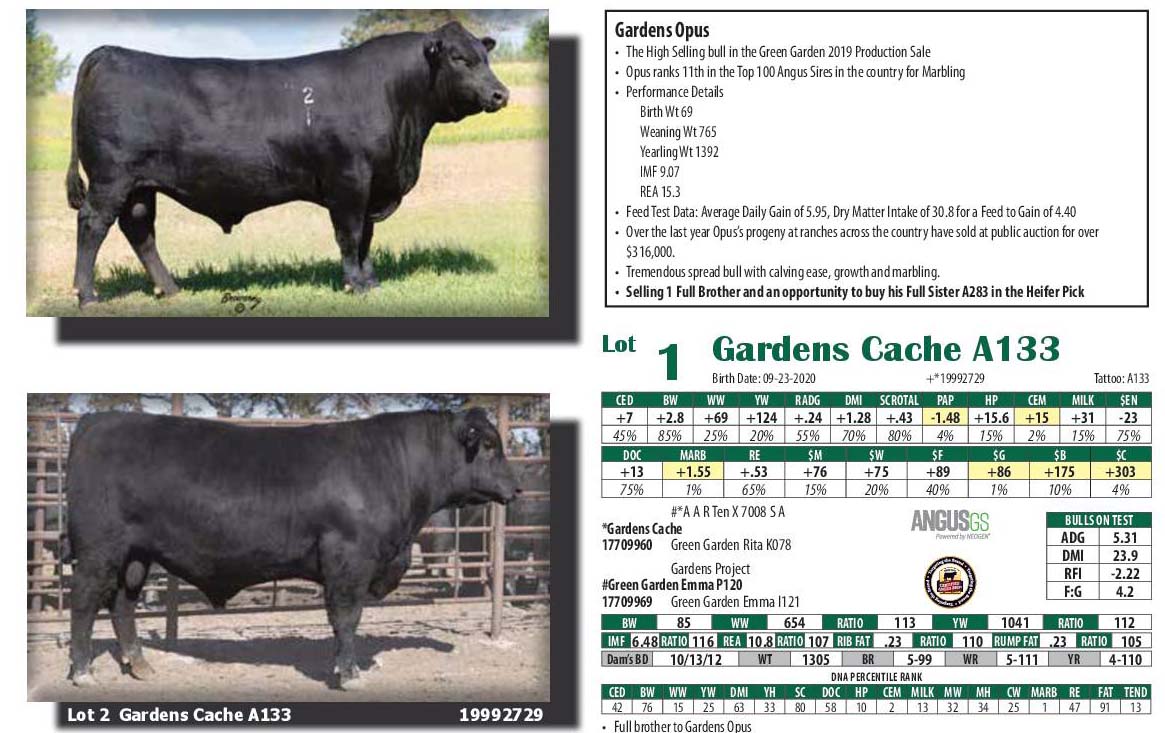 Selling 100 head of Registered Angus Bulls
Featuring Sons Of
Gardens Cache
Gardens Endeavor
Gardens Prime Feature
Gardens Radar
Gardens Hawkeye
Gardens Econ
Gardens Prime
GAR Home Town
GAR Fire Proof
Special Feature will be a Pick from the Fall Bred Heifers or the Spring Open Heifers.
Updated 3-30-22 Excel Sheet Download https://1drv.ms/x/s!ApveAcb87UfKgcdlqK3BnCyJ-Ztimw?e=H0J0gj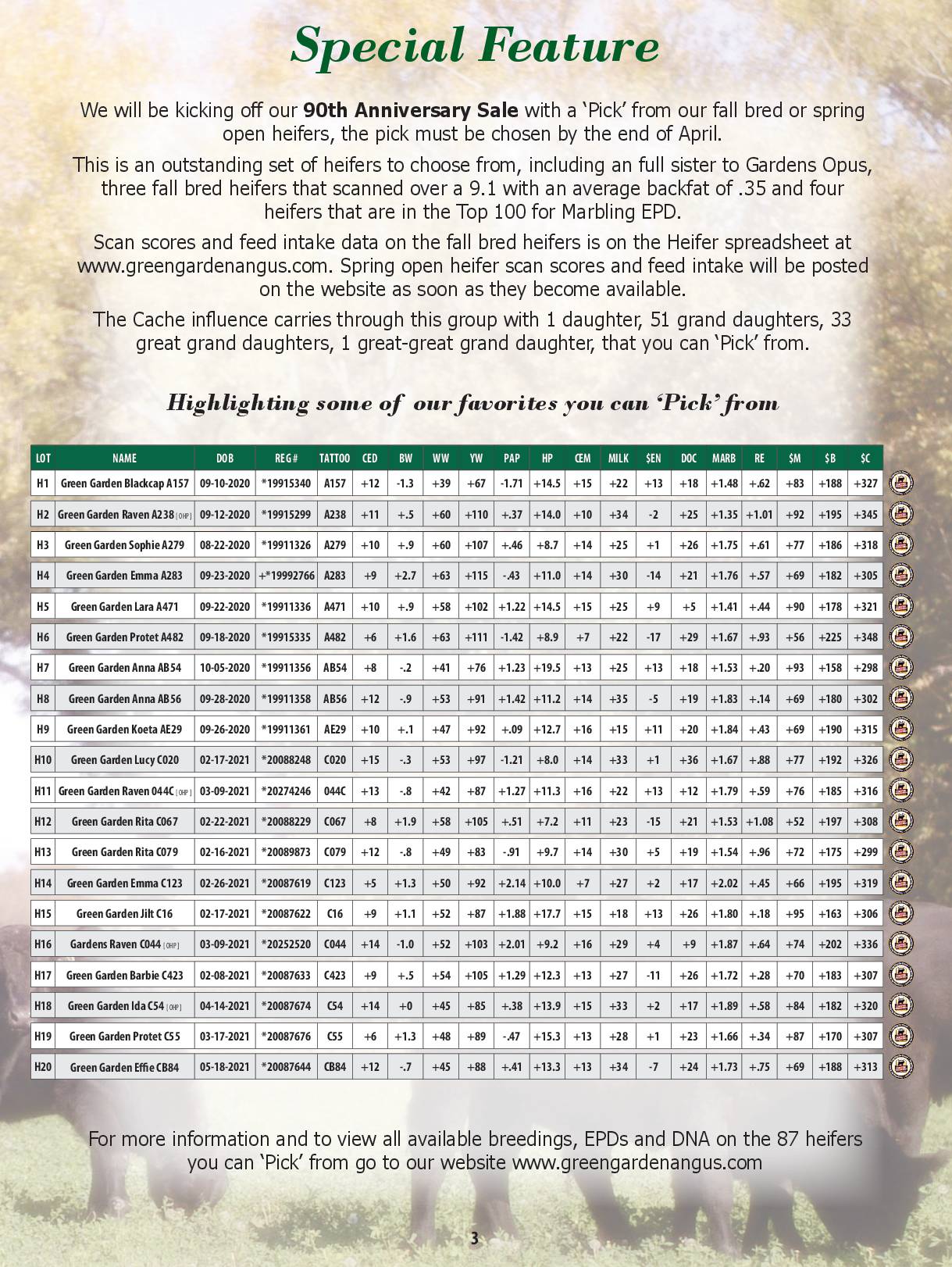 We will be kicking off our 90th anniversary sale with a pick from our fall bred or spring open heifers.
The winning buyer is free to choose from any of the 12-18 month old heifers.
The pick must be selected by the end of April.
This is an outstanding set of heifers to choose from, including a full sister to Gardens Opus, and 3 fall bred heifers who scanned over a 9.1 with an average backfat of .35
Four of the Heifers are in the Top 100 non-parent females for Marbling EPD.
Scan scores and feed intake data on the spring open heifers will be posted on the website as soon as they become available.
For more information, call the office at 785-472-3752, Ben at 785-472-1164, or Email janssen@greengardenangus.com